In the News
AWeber's Tom Tate Shares Mission and Legacy with HostingAdvice.com.

Read More

AWeber CEO Tom Kulzer Interviewed About Email Marketing Best Practices

Read More

AWeber's CEO Tom Kulzer and COO Sean Cohen Discuss Best Places to Work Award [Video]

Read More
AWeber's Justin Premick Gives Do's and Don'ts for Building Your Email List

Read More

AWeber CMO Erik Harbison Gives Advice on Scary Email Marketing Mistakes to Avoid

Read More

AWeber Wins Best Places to Work in PA Award.

Read More
Speakers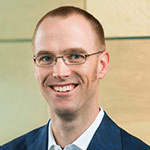 Tom Kulzer
CEO and Founder
Tom Kulzer is the founder and Chief Executive Officer at AWeber, the leading small business email marketing software, where he is actively involved in the company's strategic direction, growth and evolution. Over the company's 16-year history, Tom has nurtured it from a small start-up to a robust organization serving over 100,000 customers, all without public or venture funding.
Tom laid the foundation for AWeber while working at a computer hardware firm in the mid-1990s, where he realized sales prospects were falling through the cracks due to lack of proper follow up. By automating the delivery of personalized follow up emails to prospects, company-wide sales skyrocketed, and sales associates had additional time to spend pursuing new prospects.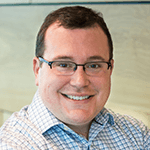 Sean Cohen
Chief Operating Officer
Sean Cohen is Chief Operating Officer at AWeber, the leading small business email marketing software company, where he oversees the activities of all teams and directors, collaborates with the CEO on strategic goals and advocates AWeber's core values throughout all company initiatives.
Sean joined AWeber as a member of the customer solutions team, where his pragmatic solutions to issues quickly distinguished him as a company leader. Over the course of his 10 years with the company, Sean's role has expanded to include operations oversight, human resources, and execution of strategic initiatives.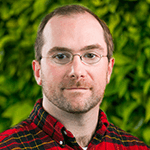 Brian Jones
Chief Technology Officer
Brian Jones is Chief Technology Officer at AWeber. In that role, he is responsible for leading the team's technology vision and development processes. With more than 15 years of IT experience, "Jonesy" has spoken frequently on a wide range of topics related to system administration, code testing and professional development for technology professionals.
He is the former editor of PHP|architect Magazine and Python Magazine, and has authored two practical books for system administrators and software engineers: Linux Server Hacks Vol. 2 and Python Cookbook, Third Edition. He has been a frequent speaker at PyCon as well as the LOPSA East conference, and is member of both LOPSA and the Python Software Foundation. He is also an advocate for the development of writing skills among IT professionals. He believes this allows them to share insights and knowledge through writing, speaking, and community building.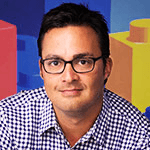 Erik Harbison
Chief Marketing Officer
Erik is the Chief Marketing Officer at AWeber where he oversees AWeber's overall marketing operations, vision and strategy. This includes the Business Development, Social Media, PR, Education and Content/Brand/Acquisition/Retention Marketing disciplines.
Erik has over twenty years of experience in the marketing and advertising space that includes starting and selling a boutique agency, growing award-winning marketing teams and launching performance-based campaigns. He also expresses his passion for marketing by serving as a guest instructor on courses around New Media Marketing at Drexel University and Strategic Advisor for the Philadelphia Interactive Marketing Association.
Erik has contributed and participated as a panelist, moderator and speaker at events such as iMedia Summit, eTail, Emerging Technologies for the Enterprise, Online Marketing Institute, The Competitive Summit. He has also contributed articles to Entrepreneur.com, MediaPost and B2BOnline. His areas of expertise range from emerging marketing strategies and customer retention/loyalty to email marketing, social media and performance-based marketing recipes.