Automatically create emails from your newest blog posts.
Choose from over 700 mobile responsive email templates.
Create and send professional email newsletters with ease.
Easily create automated email sequences with our drag and drop editor.

Apply tags to trigger automated email campaigns based on clicks and opens.
Send a sequence of automatically delivered emails.
Automatically create emails from your newest blog posts.
Connect your email list with your favorite online tools to automate your list growth.
Grow your email list with mobile responsive sign up forms.
Connect third-party integrations with AWeber's API.
Download our suite of mobile apps.
Get account support when you need it.
Easily collect, track and manage your subscriber list.
Create subscriber segments to send targeted emails and campaigns.
Track email performance with analytics like open rates, click-throughs and more.
Get industry-leading deliverability and ensure your emails make it to the inbox.
We are constantly adding new features for our customers.
Automate your marketing funnel.
Build email automation flows with our drag-and-drop campaign editor. Tag subscribers and trigger campaigns based on the links they click and the emails they open. Create personalized welcome emails, educational courses, lead nurturing campaigns and more!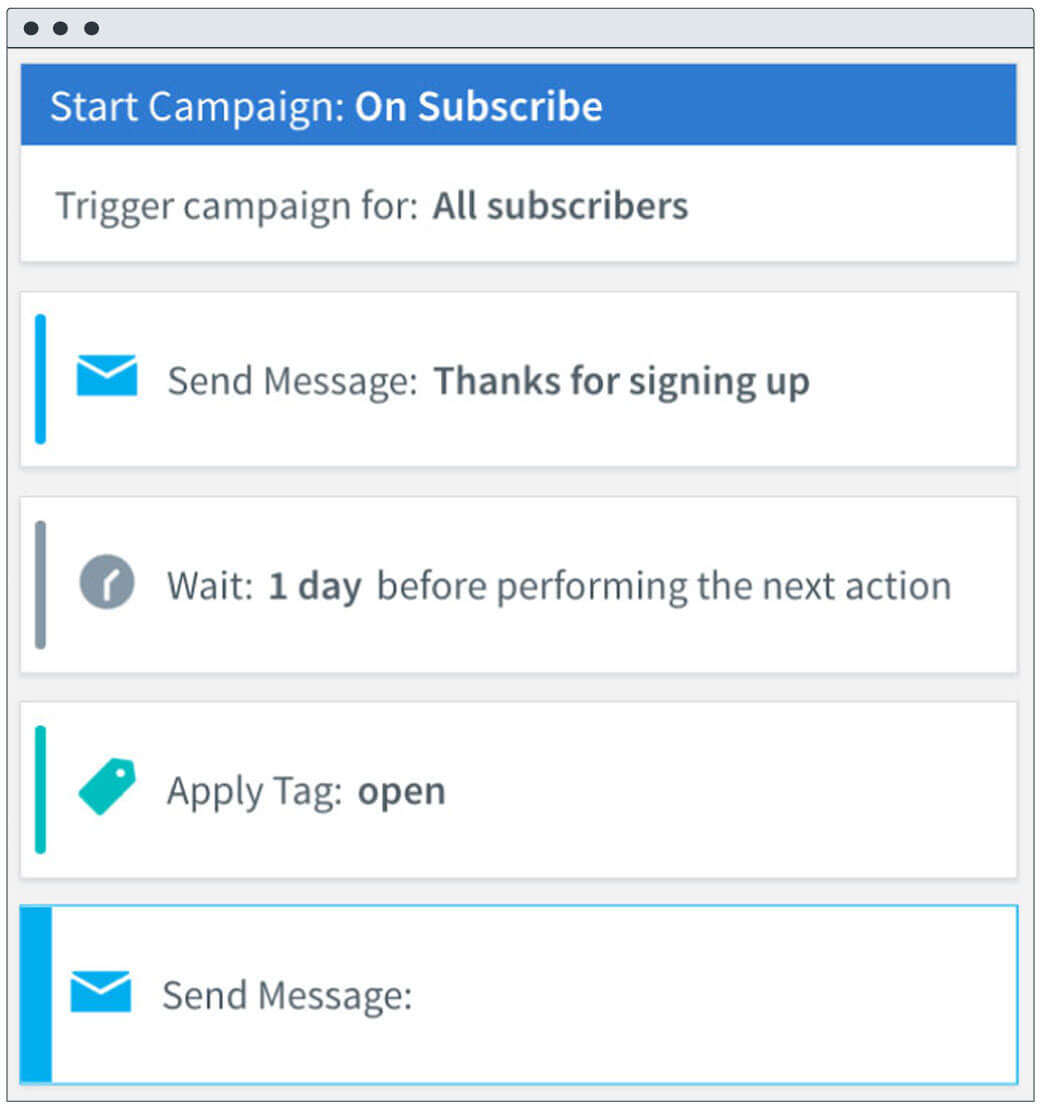 Actions
Drag these into your campaign
Start Campaign: On Subscribe
Trigger campaign for all subscribers
Send a Message
: Welcome to Holy Cannoli's Newsletter!
Send a Message
: Our fan favorites - which one will be yours?
Send a Message
: Stop by for a free sweet treat!
Apply Tag
: Completed campaign
Create and send email.
Build HTML-rich product promotions and email newsletters, or just say "Hello!" in a plain-text message to your subscribers. The options are endless.
Analyze and improve your emails.
Gain a holistic view of your email campaigns as you see how many people open your emails, click links, go to your website and more.
Have confidence that your messages make it to the inbox (and not the spam folder) with our industry-leading deliverability.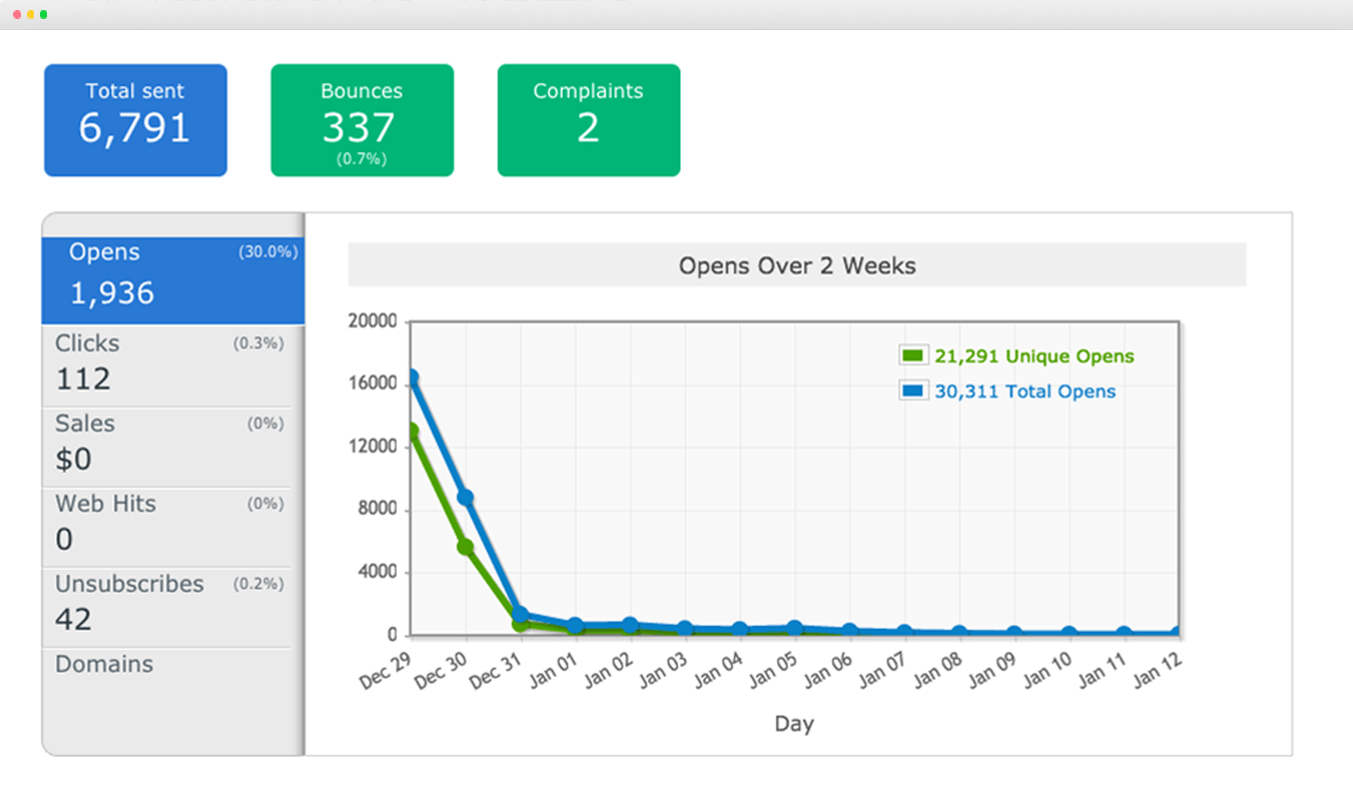 Download our suite of mobile apps.

Check how your emails are performing even when you're on-the-go.
Download Now: iOS | Android

Create and send curated email newsletters directly from your mobile device.
Download Now: iOS | Android

Grow your email list at conferences, networking events, and even the grocery store with this easy to use sign up form app.
Download Now: iOS | Android